Ohio Valley Bank proudly presents the 2021 Community First Holiday Gift Guide.
The guide includes businesses in the communities where you can find an Ohio Valley Bank office. The digital edition of the guide is below. Print editions are available for free at Ohio Valley Bank offices and participating local businesses.
Together, let's put our Community First!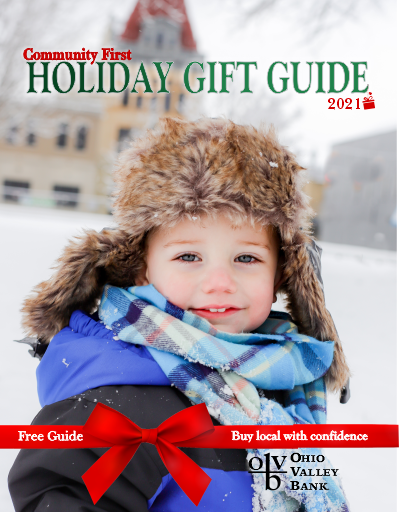 If you own or manage a business and  would like to be notified next year when submissions are open, go to
bit.ly/OVBBuyLocal
to sign up.