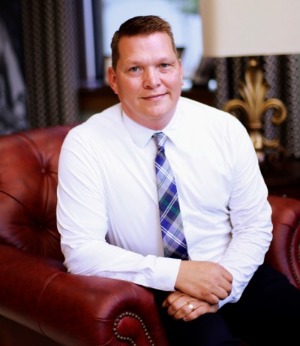 August 29, 2022
MASON – Ohio Valley Bank recently welcomed Jason Booher to their team of community bankers.
Booher currently serves as the OVB regional manager for the Bend Area. He has worked in the banking industry since 2003. Booher brings leadership, customer service and lending experience to the OVB team. He described being part of a community bank as the primary reason for joining OVB.
"I am excited to be part of the OVB family. I am excited to be part of a bank that truly understands what it means to be part of a community and stands by the motto 'Community First'," Booher said. "I hope to bring strong enthusiasm and a desire to be successful. My goal is to strengthen the OVB brand in the Bend Area market and become one with all OVB communities."
Community is a focus in Booher's personal life as well. He currently serves as a trustee for the Robert Rees Scholarship Fund, which awards scholarships to applicants who attend the University of Rio Grande. Booher said he plans to become more involved in community projects as he settles into his role at OVB.
Booher is a 1993 graduate of Patterson Co-Op High School in Dayton, Ohio. He currently resides in Gallipolis with his wife, Shana, and three sons, Bruce, Matthew and Aaron.
Ohio Valley Bank, which operates 17 offices and was established in 1872, is a FDIC-insured community bank based in Gallipolis, Ohio, and is a state member of the Federal Reserve. Common stock for the bank's parent company, Ohio Valley Banc Corp., is traded on the NASDAQ Global Market under the symbol OVBC. More information can be found at Ohio Valley Bank's website at
www.ovbc.com
.