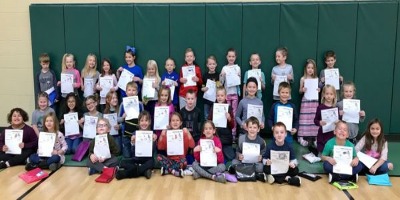 May 10, 2022
In a recent evaluation conducted by the Federal Reserve Bank of Cleveland, Ohio Valley Bank received an overall rating of "Outstanding" on its Community Reinvestment Act (CRA) Performance. Outstanding is the highest rating a financial institution can receive in this evaluation. The last time OVB received an Outstanding CRA rating was in 1999.
 "Receiving an Outstanding rating is an achievement that we are all proud to have accomplished. It is positive proof that we are meeting the needs of all borrowers within our communities and it is certainly a reflection of the successful pursuit of our Community First mission," OVB Chairman and Chief Executive Officer Tom Wiseman said.
Daniel Roush, OVB vice president, senior compliance officer, said the rating means a lot as only 10 percent of banks in the nation have received an Outstanding in the last five years.
"This Outstanding rating was a total team effort. All OVB employees from the teller line to the lenders and to the CEO played a part," Roush said. "It is our goal to build upon this by continuing to provide our local communities with needed banking services and access to lending opportunities. While we are pleased with the recognition this Outstanding rating provides, our true goal remains within our Community First mission and our actions will always reflect this."
CRA exams evaluate performance and initiatives in meeting the credit needs of service areas, include low and moderate income individuals, neighborhoods and businesses. The evaluation also considers community development loans and services, along with a review of the community development investments within the bank's assessment area.
Factors behind OVB's Outstanding rating included the bank's work during the pandemic, which involved offering Paycheck Protection Program (PPP) loans as well as mortgage deferrals. In addition, the bank's quick response and transition of the bank's financial literacy programs to a virtual setting was also an important factor.
Ohio Valley Bank, which operates 16 offices and was established in 1872, is a FDIC-insured community bank based in Gallipolis, Ohio, and is a state member bank of the Federal Reserve. Common stock for the bank's parent company, Ohio Valley Banc Corp., is traded on the NASDAQ Global Market under the symbol OVBC. More information can be found at Ohio Valley Bank's website at
www.ovbc.com
.