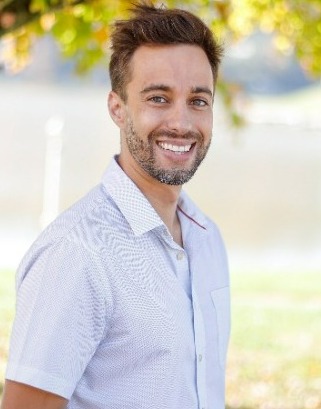 May 26, 2023
WAVERLY – Ohio Valley Bank recently announced the promotion of David "Skymr" Bevens.
Bevens was promoted to OVB assistant cashier, residential lending manager. In this role, Bevens will primarily focus on increasing the real estate portfolio in the Pike County market. He began his career as a loan officer at OVB's Waverly Office in 2017. Prior to joining the OVB lending team, Bevens served as the youth and family programs director of the Pike County YMCA.
OVB President and Chief Executive Officer Larry Miller described Bevens, a lifelong resident of Waverly, as a "home grown tomato".
"Skymr was recruited to Ohio Valley Bank by Rick Swain (OVB vice president, western division branch manager) almost six years ago," Miller said. "Since coming to OVB, he has willingly taken on new responsibilities like our Quicken Loan Brokerage Program in addition to his regular lending duties."
Bevens is a 2006 graduate of Waverly High School. He obtained his bachelor's degree from Miami University (Oxford) in 2010. He is currently a member of the Waverly Village Council as well as a member of the Community Action Committee of Pike County's Board of Directors.
Bevens currently resides in Waverly with his wife, two children, and goldendoodle.
Ohio Valley Bank, which operates 17 offices and was established in 1872, is an FDIC-insured community bank based in Gallipolis, Ohio, and is a state member bank of the Federal Reserve. Common stock for the bank's parent company, Ohio Valley Banc Corp., is traded on The NASDAQ Global Market under the symbol OVBC. More information can be found at Ohio Valley Bank's website at
www.ovbc.com
.