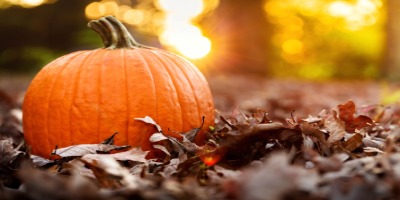 September 16, 2022
The air is getting a bit cooler, which can only mean one thing: autumn is right around the corner. Our area offers a variety of festive fall events, which begin this weekend.
In Point Pleasant, W.Va., the legend of the Mothman takes center stage with the Mothman Festival. The annual event was on hiatus for two years due to the pandemic, but will return in full force this year with vendors, a 5K run, hayrides and more. The majority of events take place in downtown Point Pleasant on Main St. this Saturday and Sunday. For a full schedule of events, visit https://www.mothmanfestival.com/.
Also set for this weekend is the Emancipation Proclamation Celebration in Gallipolis, Ohio. The event will take place Saturday and Sunday at the Gallia County Jr. Fairgrounds. The theme of this year's event is "Emancipation: Overcoming The Chains That Bind". The event has been celebrated in Gallia County since 1863. According to event organizers, it is reported to be the longest continuous celebration in the United States. This year's celebration will include presentations of historical re-enactments, musicians, artists, vendors and civil war troops. Paw Patrol Characters will also join in the family-friendly event.
In Jackson, Ohio, the Annual Apple Festival will take place Sept. 20-24. This year's theme is "Up Up and Away for an Apple Filled Day". Before you head to this year's festival, stop by the OVB Jackson Office to see 2021 Little Miss Apple Festival Hadly House's display, which features dresses and mementos from her reign. For a full schedule of events and additional festival information, visit www.jacksonapplefestival.org.
On Sept. 21-24, Fall Fest will take place in Barboursville, W.Va. The event will feature food and retail vendors, music and a car show. You can also see our OVB Barboursville team in the Fall Fest parade, which is set for 6:15 p.m. Thursday, Sept. 22.
The West Virginia Pumpkin Festival kicks off October with a variety of family-friendly events and activities. The festival parade will take place 2 p.m. Sunday, Oct. 2 at Pumpkin Park in Milton, W.Va., with the festival getting underway Oct. 6-9.
In Meigs County, Ohio, the Meigs Heritage Festival and Classic Car Show will return Saturday, Oct. 1 at the Chester Common. The event will include artisan vendors, old time demonstrations, music games, a pie contest and an auction. For more information, call 740-985-9822.
Lawrence County folks can enjoy the Annual Chesapeake Octoberfest, which is set for Saturday, Oct. 8 at the Chesapeake Triangle. There will be vendors, entertainment, a car show and more.
In Pike County, the Beaver Oktoberfest is set for Friday, Oct. 7 and Sunday, Oct. 9. The event, which was established in 1984 by local residents who wanted to celebrate their heritage, will take place in Beaver, Ohio. The event will feature fun for the whole family with many activities, including a car show, craft vendors, pumpkin decorating contest and musical entertainment.
The Battle Days Festival will return to Point Pleasant Oct. 7-9. The event, which takes place at Tu-Endie-Wei State Park and Main St., will feature historical reenactments, a parade and activities. The Bend Area will also have fall fun on Saturday, Oct. 8 with the Mason Harvest Festival, which will take place at the Mason City Park in Mason, W.Va. 
A Gallia County favorite, the Bob Evans Farm Festival, returns to Rio Grande, Ohio, Oct. 14-16. The annual event will feature a wide range of entertainment, handmade arts and crafts, farm contests, delicious local food and more. This year also marks the festival's 51st celebration!
Fall fun will continue in November with the Ironton Wizardfest. The event will take place from 10 a.m.-7 p.m. Saturday, Nov. 12 in Ironton, Ohio. Fans of the Harry Potter series will likely enjoy this event, which will feature street performers, themed photo ops, inflatables, food, cosplay competitions and more. For tickets and information, visit https://irontonwizardfest.com/.
Looking for additional fall fun? Contact your local tourism center and/or chamber of commerce to see what is on tap for your community. From all of us at OVB, we hope you enjoy all our area has to offer this beautiful autumn season!