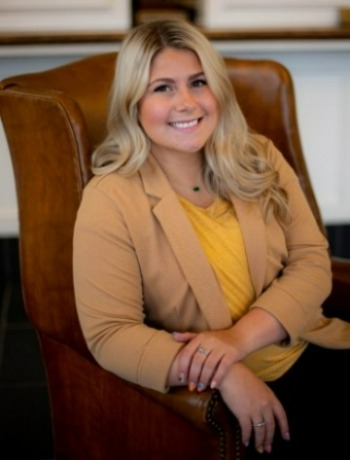 July 3, 2023
WELLSTON – Ohio Valley Bank recently announced the promotion of McKenna Lambert.
Lambert was named branch operations manager of the OVB Wellston Office. She began her career working as a customer service representative at the OVB Jackson Office. During her OVB career, Lambert has willingly taken on various responsibilities. She also co-founded Team OVB, which works to support the bank's Community First mission as well as employees.
As a lifelong resident of Jackson County, Lambert graduated from Wellston High School in 2018. She was a member of the National Honor Society and completed the post-secondary option, where she also attended the University of Rio Grande during her junior and senior years. In June 2022, Lambert attended the Ohio Bankers League Next Gen Conference.
Outside of work, Lambert enjoys helping her community. She has volunteered at both the Oak Hill School Carnival as well as the Hope Event in Wellston. Lambert currently resides in Jackson, Ohio. She enjoys spending time with her family, who she commends for being very supportive of her career.
Ohio Valley Bank, which operates 17 offices and was established in 1872, is an FDIC-insured community bank based in Gallipolis, Ohio, and is a state member bank of the Federal Reserve. Common stock for the bank's parent company, Ohio Valley Banc Corp., is traded on The NASDAQ Global Market under the symbol OVBC. More information can be found at Ohio Valley Bank's website at
www.ovbc.com
.