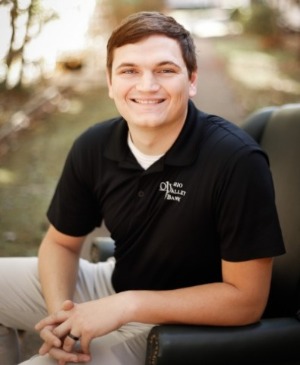 September 19, 2022
Ohio Valley Bank recently announced the promotion of Trevor McNeal IT Specialist II.
McNeal began his career in the OVB IT Department in 2020. Frank Davison, OVB senior vice president, operations, described McNeal as a hard worker who continually strives to learn and expand his job skills.
"Trevor has accepted and thrived with the additional workload that we have given him and is eager to expand his knowledge with new responsibilities. We look forward to seeing how much Trevor will grow with this new opportunity," Davison said.
McNeal attended the University of Rio Grande, where he obtained a bachelor's degree in business management in 2019. He is a 2015 graduate of Gallia Academy High School. In his spare time, McNeal enjoys drag racing and gaming.
He currently resides in Gallipolis, Ohio.
Ohio Valley Bank, which operates 17 offices and was established in 1872, is a FDIC-insured community bank based in Gallipolis, Ohio, and is a state member bank of the Federal Reserve. Common stock for the bank's parent company, Ohio Valley Bank Corp., is traded on The NASDAQ Global Market under the symbol OVBC. More information can be found at Ohio Valley Bank's website at
www.ovbc.com
.