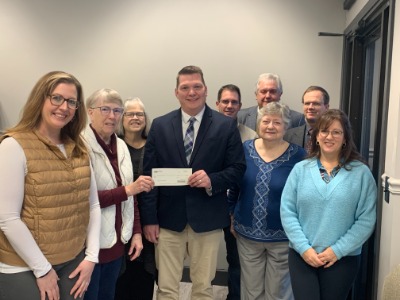 January 19, 2023
Ohio Valley Bank recently donated $10,000 to the Meigs County Foundation. Through the foundation's partnership with the Foundation for Appalachian Ohio's I'm a Child of Appalachia Fund, the bank's donation was doubled.
According to Jason Booher, OVB Regional Manager, Bend Area, the bank's involvement in the cause falls right in line with OVB's Community First Mission.
"This was a great opportunity to give to Meigs County and have that gift doubled," Booher said.
The Meigs County Foundation was formed in 2011 as an effort to increase philanthropic activities. The foundation uses donations to assist local organizations in providing services to the community. 
The I'm a Child of Appalachia Fund is dedicated to nurturing the potential of children from Appalachia. The fund currently serves 32 counties and helps to provide initiatives and grant programs in areas of arts and culture, community and economic development, education, environmental stewardship, and health and human services.