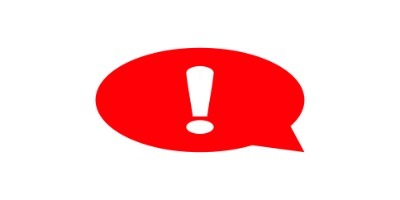 September 10, 2021
As a member of the American Bankers Association (ABA), Ohio Valley Bank joins the organization in the opposition of the proposed new IRS reporting requirements.
Under the Biden administration, the proposed requirements are aimed at helping to offset the additional cost of spending programs within the American Families Plan. The proposal is seeking an expansion of tax information reporting, which would raise revenue to help offset costs within the plan. Should Congress approve the proposal, banks across the country, including OVB, will be required to comply with sending the IRS additional information concerning customers' account activity.
OVB believes this proposal is a violation of customer privacy as well as a danger to account security as the IRS has endured multiple data breaches and experiences 1.4 cyberattacks annually. In addition, the new changes will increase the cost of tax preparation for the bank's small business customers. The proposal also carries an additional expense to banks, especially community banks like OVB, as special software will need to be purchased in order to meet the requirements.
As an independent, community bank, customers are the top priority at OVB. In line with the bank's Community First mission, OVB wants local businesses to thrive. The intent of these proposed rules seems to be to generate more IRS audits and more strongly enforce taxes for the self-employed and small businesses. Audits are stressful and often expensive to defend against. OVB certainly does not want to see small businesses endure hardships due to this proposal. As Congress will likely vote on the proposal within days, OVB encourages those who oppose these changes to contact their Congress representatives as soon as possible. If you are not sure who to contact, visit www.congress.gov/members/find-your-member.
In addition, the ABA has provided the following link, which will autogenerate a letter to your Congress representatives: https://secureamericanopportunity.com/take-action/oppose-new-irs-reporting-requirements-take-action/.