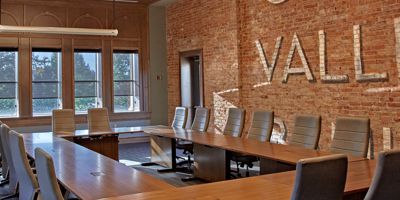 June 29, 2022
IRONTON, Ohio - Ohio Valley Bank will be expanding into Lawrence County with a new office set to open later this summer.
The office, which will be located in the Ironton Hills Plaza, will feature a lobby, night deposit and a drive-thru ATM. Terri Taylor, OVB Lawrence County region manager, said she was looking forward to bringing the bank's community-focused services into Lawrence County.
"We are thrilled to not only expand our footprint into Lawrence County, but to bring OVB's Community First mission to the area. OVB has a proud 150 year history of serving our customers' financial needs through local decision making and a comprehensive offering of lending and deposit accounts," Taylor said. "I personally invite you to become part of the OVB family."
Along with Taylor, Brenda Estep has joined the team as account service representative. The bank is currently looking to hire a branch operations manager for the new office. Those interested should go to www.ovbc.com/connect/careers and complete an application.
Hours of operation will be 9 a.m.-5 p.m. Monday-Thursday and 9 a.m.-6 p.m. Friday.
Ohio Valley Bank, soon with 17 offices, was established in 1872, is a FDIC-insured community bank based in Gallipolis, Ohio, and is a state member bank of the Federal Reserve. Common stock for the bank's parent company, Ohio Valley Banc Corp., is traded on The NASDAQ Global Market under the symbol OVBC. More information can be found at Ohio Valley Bank's website at www.ovbc.com.