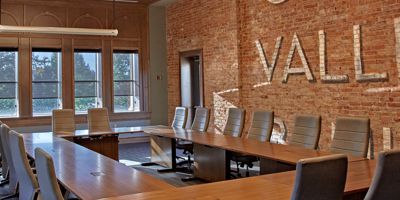 January 17, 2023
GALLIPOLIS, Ohio – On Jan. 17, 2023, Ohio Valley Banc Corp. [Nasdaq: OVBC] Board of Directors declared a cash dividend of $0.21 per common share payable on Feb. 10, 2023, to shareholders of record as of the close of business on Jan. 27, 2023. OVBC once again continues the tradition of maintaining a consistent, regular quarterly dividend.
"2022 marked a year of milestones. We have enjoyed looking back and celebrating the company's many accomplishments, especially the observance of our 150th anniversary. We now turn our attention toward the most important year in our history – the one right in front of us. I'm proud to report that your company is strong, and the dedicated men and women of OVBC are eager to embrace the opportunities ahead," Tom Wiseman, OVB Chairman said.
Ohio Valley Banc Corp. is based in Gallipolis, Ohio. The company owns The Ohio Valley Bank Company, with 17 offices in Ohio and West Virginia, and Loan Central, Inc., with six consumer finance offices in Ohio. The Ohio Valley Bank Company also operates an online consumer direct mortgage company called Race Day Mortgage. Learn more about Ohio Valley Banc Corp. here.