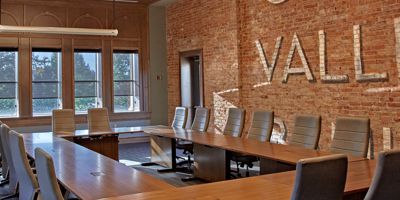 May 17, 2023
GALLIPOLIS, Ohio – On Wednesday, May 17, Ohio Valley Banc Corp. [Nasdaq: OVBC] Board of Directors declared a special cash dividend of $0.15 per common share payable on June 10, 2023, to shareholders of record as of the close of business on May 30, 2023.
"We are pleased to announce this special dividend. It not only celebrates our 150 years in business but also comes a direct result of our record earnings obtained in 2022. Our shareholders along with support from our customers and community got us to where we are today, and we look forward to seeing what the next 150 years will bring," Tom Wiseman, OVB Chairman of the Board, said.
Ohio Valley Banc Corp. is based in Gallipolis, Ohio. The primary subsidiaries of the company are: Ohio Valley Bank and Loan Central. Ohio Valley Bank is an FDIC-insured, state member bank of the Federal Reserve operating 17 offices in Ohio and West Virginia. Loan Central, specializing in tax preparation and loans, is a finance company with six offices in southern Ohio. Ohio Valley Banc Corp. stock is traded on The NASDAQ Global Market under the symbol OVBC. For more information, visit
www.ovbc.com
or
www.myloancentral.com
.