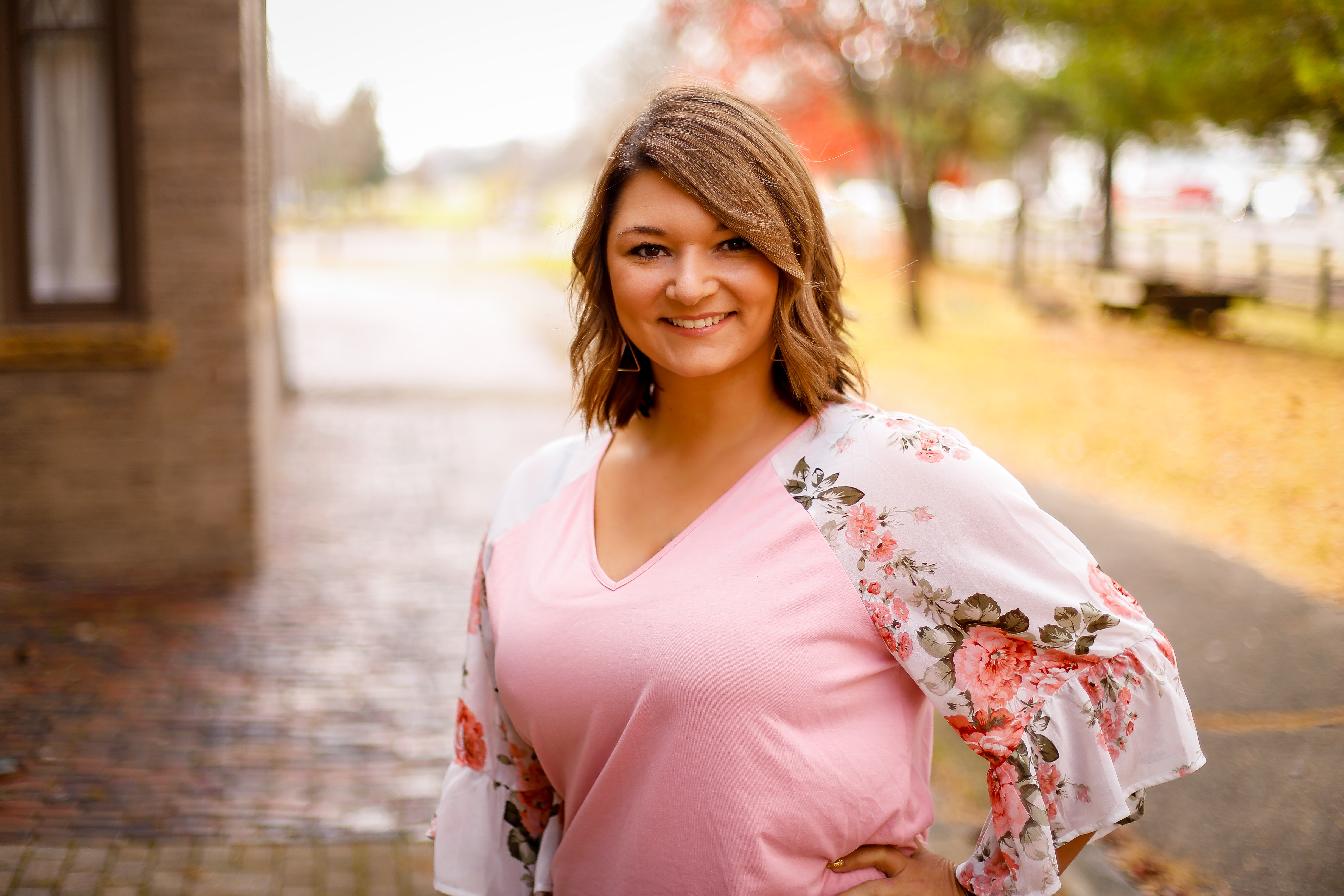 December 10, 2021
Ohio Valley Bank welcomed Samie Perkins to the lending team earlier this year.
Based in both OVB's Wellston and Jackson Offices, Perkins has truly taken the company's Community First mission to heart. In her five months with the bank, she has not only formed connections with customers but she has also become actively involved with local events and organizations.
Perkins, OVB loan officer, grew up in Wellston and has lived in Jackson County, Ohio, her whole life.
"Being able to lend in my community and doing what I can to continue to help our town thrive makes me feel that in some small way I am doing my part," Perkins said. "The money we lend helps make purchases to our local small businesses, local car dealerships, upgrades to existing homes and brings in new construction builds to our area. All of this contributes to a successful, thriving community – and that is the goal."
Helping local customers achieve their dreams is very important to Perkins.
"My favorite part about my job is being able to help our customers in a variety of ways. It's such a feeling of accomplishment when you work with a customer for a period of time by guiding them on good credit health and being that person they trust to handle all of their financial needs," she said.
When it comes to community involvement, Perkins described volunteerism as being very near to her heart.
"I love volunteering for anything that provides for our community," she said. "One of my favorite outreach programs I've had the pleasure of assisting for a few years now is the 'Back to School' outreach, hosted by Compel Ministries. This program provides for so many kids, not only in our community but also to those in surrounding communities."
In addition to the school program, Perkins has also been actively involved with local food drives, holiday dinner donation events and toy drives.
"If it benefits our community, I'm volunteering," Perkins said.
Adam Massie, OVB vice president, northern region manager, applauded Perkins' commitment as both a lender and community volunteer.
"Samie has quickly become acclimated to her new professional surroundings and compliments our Community First objectives for Jackson County nicely. Samie has an outgoing personality that our customers will enjoy becoming acquainted with and is comfortable with servicing their financial needs," Massie said.
When she isn't working or volunteering, family time is very important to Perkins. She enjoys traveling with her husband and two children. She also spends her free time running and reading.
Perkins is a graduate of Wellston High School. She also attended Ohio University, where she obtained her nursing pre-requisites, and graduated from the Buckeye Hills LPN School.