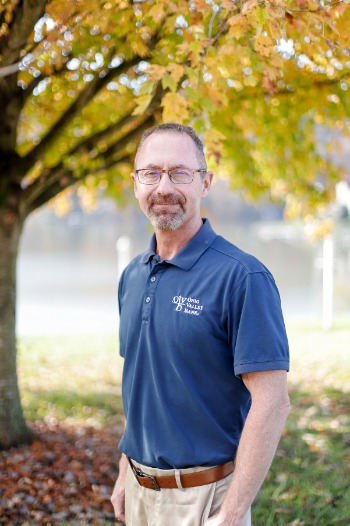 July 17, 2023
WAVERLY – Ohio Valley Bank recently announced the promotion of Rick Swain to president, western division. Swain was also named vice president of the Ohio Valley Banc Corp.
Swain celebrated 30 years with the company in May. Prior to joining OVB's lending team, where he has spent the majority of his career, Swain worked as a commercial teller and safe deposit box coordinator/vault attendant. In 1994, Swain was promoted to the loan officer position at the OVB Waverly Office.
Just as Swain played a pivotal role in helping to grow OVB's footprint in Pike County, he was an integral part in moving the Waverly team of community bankers to a new, renovated office. The new Waverly location officially opened in June with a special grand opening event.
Swain also brings a wealth of extensive banking knowledge to the company. He earned graduate certificates from the Ohio School of Consumer Credit, Ohio School of Real Estate Lending, Blythe School of Banking, and the Bank Leadership Institute. Swain is a graduate of the Southeastern Business College.
Outside of work, Swain continues to prioritize his community as he is involved in both the Waverly Lions Club and the Pike Shrine Club. In addition, he served on the Pike County YMCA Board for more than 20 years.  Multiple terms as a member of the Pike Chamber of Commerce Board of Directors, including Board President in 2014.
Ohio Valley Bank, which operates 17 offices and was established in 1872, is a FDIC-insured community bank based in Gallipolis, Ohio, and is a state member bank of the Federal Reserve. Common stock for the bank's parent company, Ohio Valley Banc Corp., is traded on The NASDAQ Global Market under the symbol OVBC. More information can be found at Ohio Valley Bank's website at
www.ovbc.com
.