Gift Checks are for anyone who wants to send a check for a special occasion without the hassle of envelopes and stamps. The check is perforated at the bottom of a letter with a personalized message from the sender. The sender can even choose a design for the letter. There is a $2.99 fee to send a gift check.
Sending is Easy
To send a Gift Check, login to OVB Digital Banking through the bank's website. Gift check sending is not available in the App.
Click on BILL PAY in the left-side menu
Move your curser to the right and click on MANAGE PAYMENTS
Click on GIFT PAY along the top
Step 1: Enter Recipient Info
Setup the recipient first. All you will need is the recipient's name and mailing address. If you have already sent a gift check to this person before, skip to Step 2.
Press the green button that reads +RECIPIENT
Fill out the name and mailing address for your recipient. Press the NEXT button.
Review the information and press SUBMIT button to create the recipient.
Press RETURN TO GIFTPAY


Step 2: Create the Gift Check
Your recipient will now appear in a list with any other recipients you have created in the past. Find your recipient and to the right of their name, click on the SEND GIFT button.

Enter the basic information for the gift check such as amount and delivery date. Also choose the occasion you are celebrating; such as, Birthday, Graduation, Just Because, Wedding, Baby, etc. If yours is not listed, choose Custom.
Step 3: Choose a design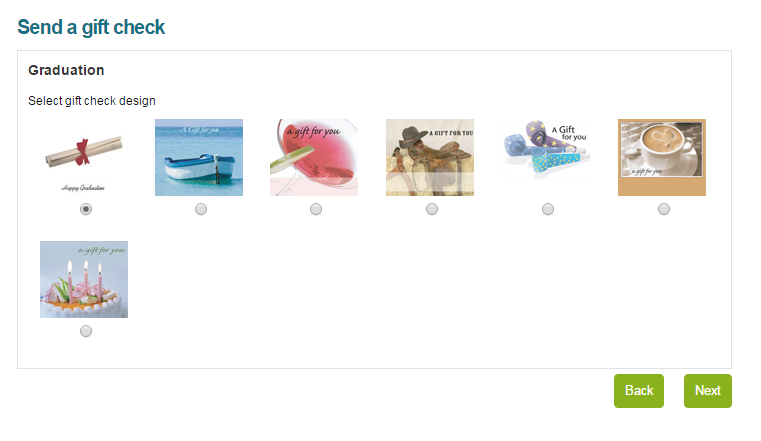 Step 4: Personalize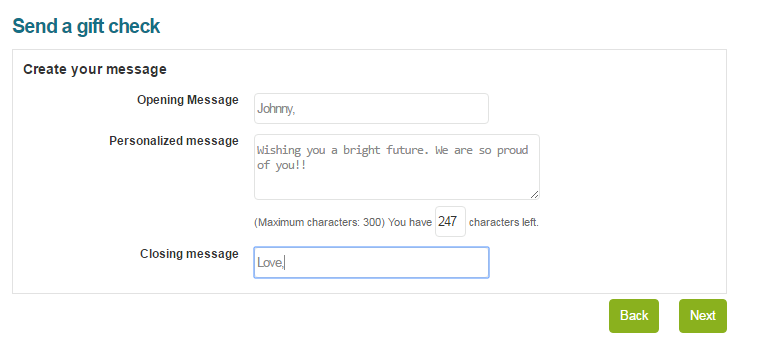 Step 5: Review and Send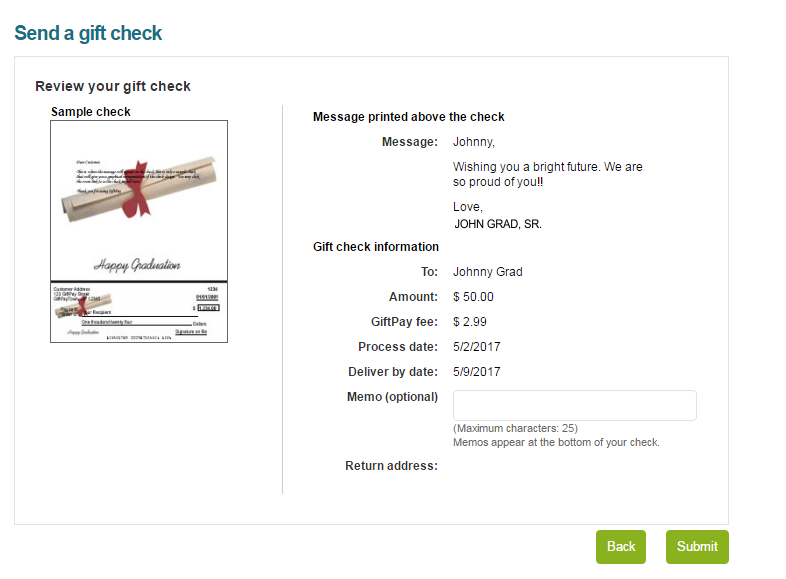 Simple and Fast
Quit wasting time with envelopes, expensive store-bought cards, and stamps. Login to Digital Banking right now and click on Bill Pay to send your very own Gift Check.