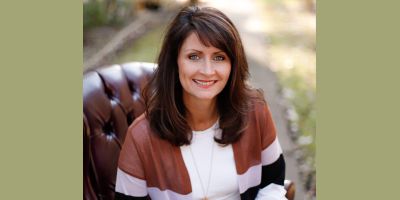 May 27, 2021
GALLIPOLIS, Ohio – Ohio Valley Bank recently announced the promotion of Shelly Boothe to OVB vice president, commercial business development officer.

Boothe will celebrate 23 years with OVB this August. She currently works with the commercial lending team and helped lead the management of Paycheck Protection Program (PPP) loans to 363 businesses over the past year.

Bryan Stepp, OVB executive vice president, lending/credit, commended Boothe for her leadership with the bank's administration of PPP loans.

"Since coming to the commercial/business banking group in 2015, Shelly has become an invaluable part of our service to local businesses, especially with the program through the SBA during the pandemic known as PPP, in which she has been a major lead on for OVB," Stepp said.

In her career with OVB, Boothe has worn many hats. She started as a teller and later took on the roles of customer service representative, head teller, branch manager and retail lender. In addition, Boothe served on the bank's Business Development Sales Team for several years. She has also served on many other internal committees.

Boothe completed the Ohio Bankers League (OBL) Leadership Institute in 2016. She also completed the Integrated Leadership Institute in 2020. She is a 1998 graduate of the University of Rio Grande, where she earned a degree in social work.

Born and raised in Gallia County, Boothe is proud to continue work in her beloved community. She currently resides with her husband of 17 years, Todd, and her two children, Tanner and Jacie. In her spare time, Boothe enjoys attending her children's sporting events cheering on the South Gallia Rebels. She also likes to camp and spend time on her family's cattle farm. In addition, she is an active member of The Mercerville Baptist Church.

Ohio Valley Banc Corp. owns the subsidiaries of Ohio Valley Bank, with 15 offices in Ohio and West Virginia, and Loan Central, with six consumer finance offices in Ohio. Ohio Valley Bank, established in 1872, is a FDIC-insured community bank based in Gallipolis, Ohio, and is a state member bank of the Federal Reserve. Common stock for Ohio Valley Banc Corp. is traded on The NASDAQ Global Market under the symbol OVBC. More information can be found at Ohio Valley Bank's website at www.ovbc.com or Facebook page at www.facebook.com/OhioValleyBank.