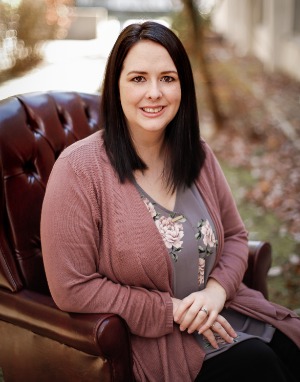 September 1, 2022
GALLIPOLIS, Ohio – Ohio Valley Bank recently announced the promotion of Krystal Darst to eServices manager.
Darst began her career at OVB in 2016 as a customer service representative before joining the bank's operations team. Frank Davison, OVB senior vice president, operations, described Darst as being ready to handle her new responsibilities.
"Krystal has been a good asset to our department. She looks for ways to improve the department and is always willing to take on more responsibility. I look forward to seeing what she will be able to accomplish in the future," Davison said.
Darst attended the University of Rio Grande, where she obtained an associates degree in respiratory therapy in 2014. She is a 2011 graduate of River Valley High School. In her community, Darst enjoys volunteering with the local Special Olympics. She also is a member of Cheshire Baptist Church, where she helps plan the youth activities. In her spare time, Darst enjoys fishing and spending time with her family.
She currently resides in Cheshire, Ohio with her husband and their two children.
Ohio Valley Bank, which operates 17 offices and was established in 1872, is a FDIC-insured community bank based in Gallipolis, Ohio, and is a state member bank of the Federal Reserve. Common stock for the bank's parent company, Ohio Valley Bank Corp., is traded on The NASDAQ Global Market under the symbol OVBC. More information can be found at Ohio Valley Bank's website at www.ovbc.com.