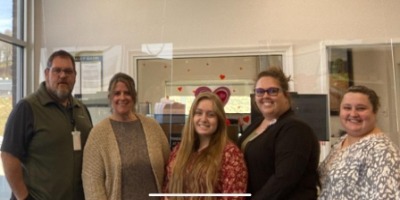 February 4, 2022
There are many factors that keep Ohio Valley Bank running. From shareholders to board members, OVB is able to continue working as an independent, community bank. Another factor that keeps the bank going? Our team of dedicated, community bankers.
In this edition of OVB Spotlight, we are introducing our Bend Area team. Our Bend Area Office is one of OVB's newest locations. Located in Mason, W.Va., the office primarily serves northern Mason County and Meigs County, Ohio. Our community bankers not only work hard to serve our customers in the region, commonly referred to as the Bend Area, but also frequently volunteer their time to assist with local events, including fairs and festivals.
Get to know your Bend Area community bankers:
Daniel Short, OVB assistant cashier, Bend Area Region Manager, has been part of the OVB team for 13 years. He works hard securing installment and real estate loans. Short makes forming relationships with local businesses, organizations and schools a priority as well. A few years ago, Short was interviewed by OSU Piketon South Centers and provided some great advice for financing college. Watch it now.
In addition, he played an active role in opening the Bend Area Office.
"My favorite part of my job has been developing our branch. When I came to OVB in 2009, we were a small office inside of a grocery store," Short said. "To be able to grow the business into our current office has been very enjoyable."
Along with his work at OVB, Short is the board president of Meigs Industries, which services adults with disabilities. He also is a board member of the Meigs County Community Improvement Corporation. When he isn't helping his community, Short spends his free time golfing, playing fantasy football and traveling. He also enjoy geocaching, which is often an adventure his whole family takes part in.
Family is very important to Short. He has been married to his wife for 26 years and is a proud dad to three children.
Valorie Storms, branch operations manager, has been an OVB community banker for six years. Her primary duties include overseeing the day-to-day operations of the Bend Area Office. She described forming relationships with customers as the best part of her job.
"Seeing and interacting with our customers is my favorite part of this job. We have some of the best customers and it's always nice to see them and find out what's been going on in their lives. Our customers are more like family," Storms said.
Like Short, Storms also volunteers in her community. She has particularly enjoyed helping with the book fair and Secret Santa Shoppe at her son's school. Outside of work and volunteering, Storms enjoys spending time with her husband, son, daughter and dog.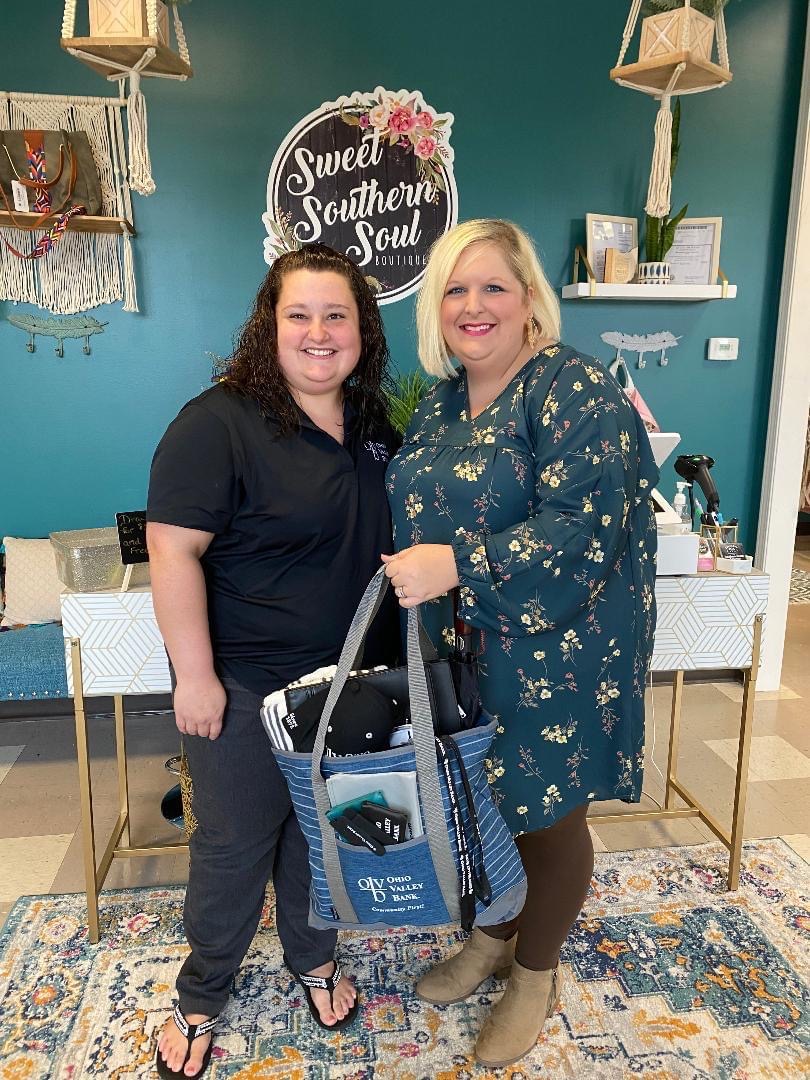 Valorie attended the opening of Sweet Southern Soul in Pomeroy. Here, she presents the owner with a special OVB gift bag. 
Misty Caruthers, assistant branch operations manager, has been part of the OVB team for 16 years. Her primary focus is assisting customers with their banking needs. She described working with customers and her Bend Area coworkers as being the best part of her job.
"I learn new things every day and I really enjoy working with my coworkers," Caruthers said.
Like her coworkers, Caruthers has made volunteerism part of her life. She recently helped with the local Fall Festival and Treat Street events. When she isn't working, Caruthers likes to relax and kayak. She also enjoys spending time with her husband, two children, seven grandchildren and family pets.
Ashley Fields, account service representative, will celebrate four years with OVB this June. In addition to helping customers, Fields praised her coworkers as making her job great.
"I really like that I have a work family that I love! When you are with a group of people on a daily basis that isn't your immediate family, it's nice to get along as well as we do here at the Bend Area Office," Fields said.
Outside of work, Fields volunteers at local schools. She also takes pride in representing OVB at area festivals. When she isn't working or volunteering, Fields enjoys watching shows with her husband as well as spending time with her son and dog.
Abigail Litchfield, customer service representative, has been part of the bank's team for two years. Her daily responsibilities include assisting customers with deposits, withdrawals and additional banking needs. Like her coworkers, Litchfield described her work family as being very important.
"My favorite part of my job is having such a great work family," she said.
Outside of work, Litchfield volunteers at the Meigs County Dog Shelter. She also enjoys taking her two dogs to the park and spending time with friends and family.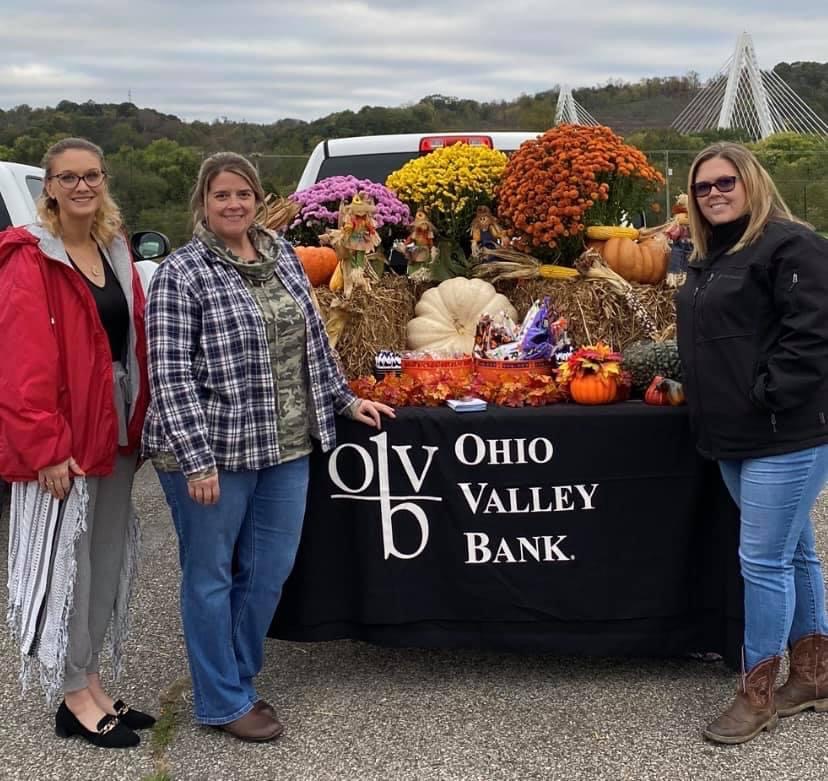 Our Bend Area crew had a great time helping out at Wahama High School's Trunk or Treat! 
Our Bend Area Office is ready to welcome and assist you with your banking needs. Stay tuned for upcoming OVB Spotlight features to get to know more about your community bankers.